---
Guidelines for Tile Donation
The Sanctuary for Independent Media is soliciting donations of tile for the decoration of a soon-to-be completed outdoor stage on Freedom Square, on 6th Ave. between Glen Ave. and 101st Street in North Troy. On June 1st and 2nd, renowned mosaic artist Isaiah Zagar, of Philadelphia Magic Gardens fame, will lead a weekend workshop in which participants from the community and beyond will learn Zagar's technique and participate in the facing of the stage with an original mosaic composition.
To complete this project, 800 sq. feet of tile are still needed. We will be accepting stoneware, porcelain, and stone tile of all shapes, sizes and colors through May 29th. This is a great opportunity to dispose of tile that your company can no longer sell due to damage, or scarcity after the end of a particular production line. All donations are tax-deductible.
The Spring 2013 season at The Sanctuary for Independent Media began with a three-day convergence on March 22 titled "Changing the Climate" and concludes with the Juneteenth celebration of the abolition of slavery on June 15. In between, the season featured an adventurous slate of events ranging from speakers to films to music plus "Be The Media!" workshops and a new youth-driven photojournalism show in the Underground Gallery. Highlights include a music performance by Zimbabwean superstar Oliver Mtukdzi and the Black Spirits, a talk and screening by Philadelphia-based filmmaker and MacArthur "Genius" Fellowship recipient Louis Massiah, a book talk by acclaimed investigative journalist Jeremy Scahill, the triumphant return of former Troy-based independent filmmaker Penny Lane, a mosaic workshop by world-renowned Philadelphia Magic Gardens creator Isaiah Zagar, and much, much more.
The Fall 2012 season at The Sanctuary for Independent Media, titled "The Possibilitarian Circus," began with the awesome San Francisco-based band Rupa and the April Fishes capping an all-day Bike!Bike! Northeast alternative transportation phantasmagoria on September 29 and concluded with a celebration of our North Troy neighborhood with the hip hop troupe S.K.A.T.E. on December 7.
In between, the season featured an adventurous slate of events ranging from speakers to films to street theater to music plus "Be The Media!" workshops and a new photojournalism show in the Underground Gallery. Highlights included a pre-election weekend doubleheader (media artist Muntadas presenting his ongoing "Political Advertisements" video series plus a talk about "What's the Matter with White People?" by Salon.com editor/MSNBC political analyst Joan Walsh), a workshop and performance by Vermont's legendary Bread & Puppet Theater, Buenos Aires native Sofia Rei vocalizing with some of the most exciting young musicians from North and South America, director F.W. Murnau's classic vampire film "Nosferatu" with a live band, and much, much more.
Our federal civil rights lawsuit against the City of Troy for shutting down Iraqi American artist Wafaa Bilal's anti-war video installation at the Sanctuary in 2008 comes to a close with the recent announcement of a grant award from the National Endowment for the Arts, to be matched dollar for dollar by $50,000 from the city as agreed in our settlement of the case.
If you're unfamiliar with the history, the Hudson Mohawk Independent Media Center produced a great short documentary about what happened.
On July 11, 2012 the National Endowment for the Arts (NEA) announced 80 Our Town grant awards totaling $4.995 million reaching 44 states and the District of Columbia. Media Alliance (which operates The Sanctuary for Independent Media) is one of the grantees and will receive $50,000 for a project called "Found Art in North Troy." The grant will be matched with $50,000 provided by the City of Troy.
Our Spring 2012 season began with a busy weekend of events related to the Occupy movement and its predecessors on March 2-3 and concluded with the first Troy observance of the Juneteenth freedom celebration on June 16. The season featured an adventurous slate of events ranging from speakers to films to music and more. Highlights include a talk by Democracy Now! co-host and NY Daily News columnist Juan Gonzalez, a rare performance by the stellar Tisziji Munoz Quartet, the exuberantly anti-consumption antics of Reverend Billy and his Stop Shopping Gospel Choir, the third annual NY Shout Out! youth media festival, Marco Calliari with his high energy blend of expatriate Italian music, and the traveling film festival "Flaherty On The Road."
FACING CHANGE: THE WEATHER UNDERGROUND MEETS OCCUPY WALL STREET season premiere weekend
7 pm Friday, March 2
#OCCUPY FILMFEST
Short films from occupations around the country, plus a discussion of the role of radical media in the Occupy movement.
5 PM Saturday, March 3
FACING CHANGE opening reception & potluck
The "Be The Media!" workshop series, designed to provide local artists, producers, and citizen journalists with opportunities to acquire and improve the skills necessary for successful and high-impact independent media-making, ran from March through May 2012.
Now past its 12th season, the workshop series offers chances to explore the use of technology in making art and media, and build the creative capacity of our region. Geared to suit people who know a lot or a little about digital tools, the workshops are suitable for both curious novices and seasoned users ready to hone their skills. The instructors are world-renowned media artists with expertise in many fields, and come from the Capital Region and beyond.
Saturday, March 3 12-4 PM $40
FACING CHANGE photojournalism workshop
Connecting with the Land is a photography exhibit that lets us experience local farms through the eyes of youth. The photos were taken during photography classes at farms in Rensselaer and Washington counties. The Farm Photography for Kids is a program by the Agricultural Stewardship Association (ASA) a community-supported land trust dedicated to protecting our local farmland from encroaching development.
The exhibit also features work by Produce Project urban farm youth from Troy High School. Students documented the 8th street farm in Troy and Soul Fire Farm in Grafton. Produce Project is a program by Capital District Community Garden.
MORE ABOUT THE PARTNERS
The Spring '13 Underground Gallery exhibit is a partnership of Agricultural Stewardship Association, Soul Fire Farm, Capital District Community Garden and KitchenSanctuary.
The Fall 2011 season at The Sanctuary for Independent Media began on October 6 and ran through December 3 with the theme Cultures of Resistance, featuring an adventurous slate of events ranging from speakers to films to music and more.
Highlights included a talk by ACLU president Susan N. Herman on a decade of eroding civil liberties under the Patriot Act, the Capital Region debut of Afropop sensation Sidi Touré and friends, an all-day indoor/outdoor family celebration of art and community action as part of the MOHU Festival, and a compelling look at the first 30 years of the HIV/AIDS epidemic featuring activist filmmaker Jean Carlomusto. As usual, admission to most events was by donation ($10 suggested, $5 student/low income).
The Sanctuary for Independent Media is located at 3361 6th Avenue (at 101st Street) in North Troy. Call (518) 272-2390, email info@MediaSanctuary.org, or visit www.MediaSanctuary.org for directions and more information.
A coalition of local community groups launched Freedom Square–just up the block from the Sanctuary–with a free outdoor live music event on Saturday, July 2nd. Headlined by a 10-piece Boston-based Ethiopian-influenced jazz and soul group, the Debo Band, the lineup also included rock, hip hop and gospel performances by local groups including Sumac, S.K.A.T.E., and the Missing Link Street Ministry Men's Choir.
Freedom Square is an urban cultural and spiritual oasis located at the mystical corner where 5th and 6th Avenues meet 101st Street a block from the Hudson River in North Troy, NY. Map it!
We celebrated with an afternoon of great music as well as a free bike clinic, community barbecue, info tables, and more, to launch Freedom Square!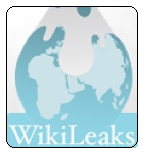 Nearly two million people around the world have watched the Sanctuary TV production "WikiLeaks' Collateral Murder: U.S. Soldier Ethan McCord's Eyewitness Story," based on the material allegedly released by Pfc Bradley Manning, now imprisoned at Quantico. Our video also can be seen at the WikiLeaks "Collateral Murder" and Bradley Manning Support Network websites.