---
FALL 2013 SEASON AT THE SANCTUARY FOR INDEPENDENT MEDIA ENDS!
The traveling edition of Mali's award-winning "Festival in the Desert," featuring two of Africa's most powerful musical groups, stopped in Troy NY for a free all-ages show in Freedom Square on Friday, July 26, 2013. Freedom Square is located at 39 5th Avenue, where 101st Street meets 5th and 6th Avenues in North Troy. Bring lawn blankets and chairs.
War can't stop the music, and Malian artists continue to practice their art despite upheaval and violence. In support of and to highlight their tenacity, the Festival au Desert - Caravan for Peace, brings to the US legendary Malian artists adored in Mali.
The Festival in the Desert has featured everyone from rock idols to Saharan nomads, Now it is coming to several U.S. and Canadian cities this July and August, 2013. In addition to Freedom Square, stops include New York (Lincoln Center Out of Doors), Montreal (Festival Nuit d'Afrique), Santa Fe (Lensic Theater), Northampton MA (Iron Horse), Trumansburg NY (Grassroots Festival), Spiegeltent at the Hudson Valley's Bard Music Festival, and more in Brooklyn, Washington DC and beyond.
A spectacular summer 2013 season at The Sanctuary for Independent Media began on July 9, 2013 and ran through August 9, 2013 featuring the new outdoor stage at Freedom Square with music, films, workshops, food, and more (see schedule). All activities taook place on one block of 6th Avenue in North Troy, between Glen Avenue and 101st Street. Rain location was The Sanctuary for Independent Media, 3361 6th Avenue. Everything was free!
An astonishing transformation has taken place at Freedom Square, the mystical corner in North Troy where 101st Street meets 5th and 6th Avenues. Artists, construction crews and community volunteers have toiled for weeks to create a landmark setting for outdoor screenings and performances!
We hope you were able to join us this summer in the shadow of the mural birthed by Philadelphia Magic Gardens creator Isaiah Zagar in collaboration with our local community, for some of the most exciting arts activities and events in the region.
We're coming together as a community! Stop by Freedom Square to check out the newly created magical results!
On June 15th, the Sanctuary put Freedom Square's new "Art Stage" to the test, as we hosted our first "Freedom Festival" with musical performances Taína Asili y La Banda Rebelde, Albany-based Afro-Latin-reggae-rock fusion inspiring audiences to dance to the movement of rebellion, and M.A.K.U Sound System, the NYC based Afro-Columbian band infected with jazz, rock, hip hop, punk and Columbian folkloric rhythms.
This event was inspired by "Juneteenth," the oldest national celebration of the abolition of slavery, which commemorates the announcement of abolition in the state of Texas in 1865. The "Freedom Festival" began with a ceremony to honor the community youth whose ceramic handiwork is to adorn the stage, followed by a potluck.
Our federal civil rights lawsuit against the City of Troy for shutting down Iraqi American artist Wafaa Bilal's anti-war video installation at the Sanctuary in 2008 comes to a close with the recent announcement of a grant award from the National Endowment for the Arts, to be matched dollar for dollar by $50,000 from the city as agreed in our settlement of the case.
If you're unfamiliar with the history, the Hudson Mohawk Independent Media Center produced a great short documentary about what happened.
On July 11, 2012 the National Endowment for the Arts (NEA) announced 80 Our Town grant awards totaling $4.995 million reaching 44 states and the District of Columbia. Media Alliance (which operates The Sanctuary for Independent Media) is one of the grantees and will receive $50,000 for a project called "Found Art in North Troy." The grant will be matched with $50,000 provided by the City of Troy.
Our Spring 2012 season began with a busy weekend of events related to the Occupy movement and its predecessors on March 2-3 and concluded with the first Troy observance of the Juneteenth freedom celebration on June 16. The season featured an adventurous slate of events ranging from speakers to films to music and more. Highlights include a talk by Democracy Now! co-host and NY Daily News columnist Juan Gonzalez, a rare performance by the stellar Tisziji Munoz Quartet, the exuberantly anti-consumption antics of Reverend Billy and his Stop Shopping Gospel Choir, the third annual NY Shout Out! youth media festival, Marco Calliari with his high energy blend of expatriate Italian music, and the traveling film festival "Flaherty On The Road."
FACING CHANGE: THE WEATHER UNDERGROUND MEETS OCCUPY WALL STREET season premiere weekend
7 pm Friday, March 2
#OCCUPY FILMFEST
Short films from occupations around the country, plus a discussion of the role of radical media in the Occupy movement.
5 PM Saturday, March 3
FACING CHANGE opening reception & potluck
Connecting with the Land is a photography exhibit that lets us experience local farms through the eyes of youth. The photos were taken during photography classes at farms in Rensselaer and Washington counties. The Farm Photography for Kids is a program by the Agricultural Stewardship Association (ASA) a community-supported land trust dedicated to protecting our local farmland from encroaching development.
The exhibit also features work by Produce Project urban farm youth from Troy High School. Students documented the 8th street farm in Troy and Soul Fire Farm in Grafton. Produce Project is a program by Capital District Community Garden.
MORE ABOUT THE PARTNERS
The Spring '13 Underground Gallery exhibit is a partnership of Agricultural Stewardship Association, Soul Fire Farm, Capital District Community Garden and KitchenSanctuary.
The Fall 2011 season at The Sanctuary for Independent Media began on October 6 and ran through December 3 with the theme Cultures of Resistance, featuring an adventurous slate of events ranging from speakers to films to music and more.
Highlights included a talk by ACLU president Susan N. Herman on a decade of eroding civil liberties under the Patriot Act, the Capital Region debut of Afropop sensation Sidi Touré and friends, an all-day indoor/outdoor family celebration of art and community action as part of the MOHU Festival, and a compelling look at the first 30 years of the HIV/AIDS epidemic featuring activist filmmaker Jean Carlomusto. As usual, admission to most events was by donation ($10 suggested, $5 student/low income).
The Sanctuary for Independent Media is located at 3361 6th Avenue (at 101st Street) in North Troy. Call (518) 272-2390, email info@MediaSanctuary.org, or visit www.MediaSanctuary.org for directions and more information.
A coalition of local community groups launched Freedom Square–just up the block from the Sanctuary–with a free outdoor live music event on Saturday, July 2nd. Headlined by a 10-piece Boston-based Ethiopian-influenced jazz and soul group, the Debo Band, the lineup also included rock, hip hop and gospel performances by local groups including Sumac, S.K.A.T.E., and the Missing Link Street Ministry Men's Choir.
Freedom Square is an urban cultural and spiritual oasis located at the mystical corner where 5th and 6th Avenues meet 101st Street a block from the Hudson River in North Troy, NY. Map it!
We celebrated with an afternoon of great music as well as a free bike clinic, community barbecue, info tables, and more, to launch Freedom Square!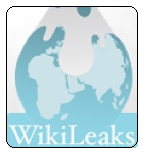 Nearly two million people around the world have watched the Sanctuary TV production "WikiLeaks' Collateral Murder: U.S. Soldier Ethan McCord's Eyewitness Story," based on the material allegedly released by Pfc Bradley Manning, now imprisoned at Quantico. Our video also can be seen at the WikiLeaks "Collateral Murder" and Bradley Manning Support Network websites.